In Memory of
HENRY PROCTER THEAKER
Private
44027
18th Bn., Manchester Regiment
who died on
Thursday, 12th October 1916.

The following information is courtesy of Peter Fellowes, Volunteer Military Researcher. His email address is peter.fellowes@ntlworld.com .
44027 Private Harry Procter Theaker 18th (Service) Battalion (3rd City) Manchester Regiment
Born Manchester, Enlisted Manchester
Killed in Action 12th October 1916, Age 19 years
Remembered on the Thiepval Memorial to the missing, Somme, France. Pier and Face 13 A and 14 C.
Points of interest:
1) He is named HARRY PROCTER THEAKER not HENRY PROCTER THEAKER as you list and the CWGC states, had a difficult time finding him because of the wrong first name.
2) The Manchester Regiment from a pre war establishment of 2 Regular and 2 Reserve (TF) Battalions formed a total of 44 Battalions for war service. However certain Battalions were formed from what is known as "City Personnel" that is to say people who pre war (or early stages of the war) worked or were employed in some capacity for the city corporation, tram drivers, dustmen, street lamp lighters, office workers etc etc, you get the picture. As the war progressed many of these jobs would have taken over by women and thereby releasing men to go to the front. The Battalions that were formed from the City were; 16th (1st City), 17th (2nd City), 18th (3rd City), 19th (4th City), 20th (5th City), 21st (6th City), 22nd (7th City), 23rd (8th City). So as can be seen Harry was in the 18th (3rd City) Battalion which would indicate he at some time worked for Manchester City Corporation. Taking into account his age at the time of his death (19) and the fact he has a five digit number my best guess would be that he worked for the City Corporation until he was old enough to enlist at 18 years, this would give him an enlistment time of somewhere around mid or late 1915 joining one of the new City Battalions being or recently formed. He would no doubt have enlisted with other people he knew and worked with HOWEVER do not confuse these "City Battalions" with the "Pals Battalions" you may have read about they are a different thing altogether.
3) The 18th (Service) Battalion (3rd City) were formed by the Lord Mayor and the City of Manchester on the 28th August 1914 at Heaton Park as part of K4. In April 1915 they moved to Belton Park, Grantham into their formation of 90th Brigade, 30th Division and were taken over by the War Office (up and until this time their pay, supplies, equipment etc etc were funded by the Lord Mayor and City of Manchester). In September 1915 they moved to Larkhill. On the 6th November 1915 they landed at Boulogne. They remained in France and Flanders in the same formation for the remainder of the war until they were disbanded on the 20th February 1918 at Haut Allaines.
4) The Manchester Regiment were awarded 72 Battle Honours, 11 members of the Regiment were awarded the Victoria Cross and the Regiment suffered a total of 13,770 casualties.
5) At the time of his death the 18th Battalion were in the following formation: 4th Army, XV Corps, 30th Division, 90th Brigade. As you know (or should do by now <big grin>) the Battle of the Somme was taking place 1st July - 18th Novemember 1916 and again as you know now these large battles were in fact a serious of smaller battles making up the overall large battle. It is very easy to locate where Henry was at the time of his death due to the fact that during the whole of the Battle of the Somme (1st July-18th November 1916), 30th Division only took part in two battles:
a) 4th July 1916 Capture of Montauban
b) 1st - 18th October 1916 Battle of Le Transloy
So he was killed on the 12th October 1916 as part of the Battle of Le Transloy. Now the good news for you is that the Battle of Le Transloy (and what is also known as Le Transloy Ridge) is a very well known and documented battle. If you go to any internet search engine, I recommend "Goggle", and type in either "Battle of Le Transloy" or "Battle of Le Transloy Ridge" you should find plenty of good reading to give you the basic background of what happened.
There is a museum:
The Manchester Regiment
Museum of the Manchesters,
Ashton Town Hall,
Ashton under Lyme OL6 6DL
However I do not know what the holdings are, however a phone call may save you a wasted trip, dont know how far you live from Ashton under Lyme.
There are some good books, they are old but they may be found in a good reference libary or scour the internet via a good search engine for old book shops (or second hand book shops) under "Military".
Manchester City Battalions of the 90th and 91st Infantry Brigades, Book of Honour. Brigadier-General F Kempster and Brigadier-General H C E Westropp, published by Sherratt and Hiughes 1917. List all men in the 16th, 17th,18th, 19th, 20th,21st,22nd and 23rd Battalions also they are listed by the firms or departments they worked for.
The Manchesters by Captain G L Campbell, A history of the Regular, Militia, Special Reserve, Territorial and New Army Battalions since their formation. Published by London Picture Advertising Co Ltd (Lists Officers, Casualities and Awards).
The History of the Manchester Regiment (late 63rd and 96th of Foot), Vols 1 and 2. Colonel H C Wylly, published by Forster Groom and Co Ltd 1923 - 25.
Sixteenth, Seventeenth, Eighteenth, Nineteenth Battalions The Manchester Regiment (1st City Brigade), A Record 1914-18. Published by Sherratt and Hughes 1923.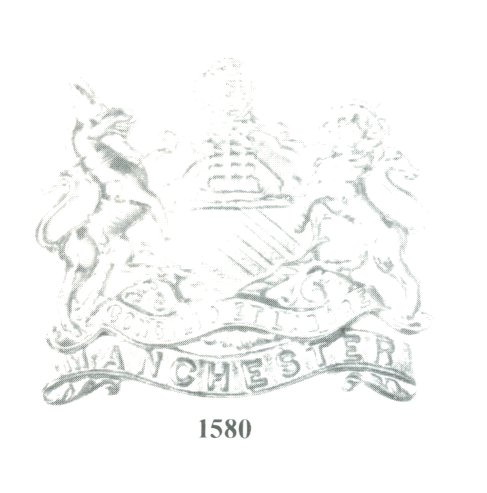 Commemorative Information
Memorial:
THIEPVAL MEMORIAL, Somme, France
Grave Reference/
Panel Number:
Pier and Face 13 A and 14 C

Location:
The Thiepval Memorial will be found on the D73, off the main Bapaume to Albert road (D929).