In Memory of
EDWARD THEAKER
Private
16577
2nd Bn., Northumberland Fusiliers
who died on
Wednesday, 26th May 1915. Age 28.
| | |
| --- | --- |
| Additional Information: | Son of Mrs. Hannah Theaker, of North Side, Staithes, Yorks. |
The following information is courtesy of Peter Fellowes, Volunteer Military Researcher. His email address is peter.fellowes@ntlworld.com .
16577 Private Edward Theaker, 2nd Battalion Northumberland Fusiliers.
Born in Staithes, Yorkshire. Enlisted at Whitby, Yorkshire.
Died 26th May 1915 aged 28 years.
Son of Mrs Hannah Theaker of North Side, Staithes, Yorkshire.
Remembered on the Menin Gate at Ypres, Belgium. Panel numbers 8 and 12.
Points to note here are;
1) He is recorded as DIED so you must take into account the variations to which that applies. Also that he is remembered on the Menin Gate Memorial which means that of course he does have a grave as such. There are two possible reasons for this;
a) He did at the time of his death have a grave but due to the ongoing nature of warfare over the years and over much of the same ground his grave became lost.
b) His body was not found or recovered at the time of death (for whatever reason) and so he had never had a grave.
2) He has a 5 digit number that may indicate an enlistment time of perhaps around late 1914 or early 1915, taking into account the date of his death.
The 2nd Battalion at the outbreak of war were stationed in Sabathu, India. On the 20th November 1914 they sailed from Karachi and landed at Plymouth on the 22nd December 1914 and moved to Winchester to form as part of 84th Brigade, 28th Division. On the 18th January 1915 they landed at Le Havre. On the 24th October 1915 they sailed from Marseilles and landed at Alexandria on 29th October 1915 staying there until 21st November 1915. On the 24th November they landed at Salonika and remained there until June 1918 when they left the formation and sailed again for France. July 16th 1918 found them in France and as part of 150 Brigade, 50th Division at Martin Eglise. At the end of the war they were still with that formation and based at Dourlers, North of Avesnes.
During the war the Northumberland Fusiliers gained a total of 67 Battle Honours, 5 members of the Regiment won the Victoria Cross and the total causalities for the Regiment between August 1914 and November 1918 was 16,000 men killed.
From a pre war establishment of 2 Regular Battalions and 1 Reserve, by the end of the war the Northumberland Fusiliers had formed a total of 51 Battalions for war service.
At the time of Edwards death the 2nd Battalion was in the following formation, 2nd Army, V Corps, 28th Division, 84th Brigade. The Battle of Ypres 1915 (22nd April - 25th May) was being fought by 2nd Army with its two Corps ( II and V ). The 28th Division took part in all four subsidiary V Corps battles;
Battle of Gravenstafel 22nd - 23rd April
Battle of St Julien 24th April - 4th May
Battle of Frezenberg 8th May - 13th May
Battle of Bellewaarde 24th - 25th May ( * In the Report of the Battles Committee this name is spelt BELLEWAERDE but on all Belgium and Official maps it is spelt BELLEWAARDE)
There will perhaps never be a way to establish how Edward died but as a "best guess situation" and maybe subject to further research and re-course perhaps to war diaries. I might be inclined towards his death being related to the Battle of Bellewaarde, although his date of death falls one day after the official closure date of that battle it of course does not mean that fighting on a local area had ceased, although bearing in mind that he is recorded as Died rather than KIA or DOW.
There is a museum:
The Northumberland Fusiliers
Fusiliers Museum of Northumberland
The Abbots Tower
Alnwick Castle
Alnwick
Northumberland NE66 1NG
I understand they do not hold any lists or records of men but they do have many printed books that in some cases provide lists and histories of battalions. Plus they would be able to provide normal (and in general terms) Battalion histories and movement locations plus the normal Regimental Museum features, uniforms, medals etc etc.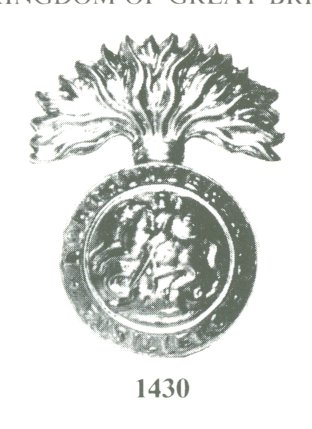 Commemorative Information
Memorial:
YPRES (MENIN GATE) MEMORIAL, Ieper, West-Vlaanderen, Belgium
Grave Reference/
Panel Number:
Panel 8 and 12

Location:
Ypres (now Ieper) is a town in the Province of West Flanders. The Memorial is situated at the eastern side of the town on the road to Menin and Courtrai, and bears the names of men who were lost without trace during the defence of the Ypres Salient in the First World War.


Historical Information:
A description of the Memorial and an account of the military operations in the Ypres Salient is contained in a separate Introductory part to the Registers.