Thelma's Piece of Paper
Amongst the many important pieces of paper that I have been given this piece of paper ranks as one of the gems because it gives very good clues to my great grandfather's generation. These days I could go online and find information about them in minutes but back then this piece of paper was gold dust.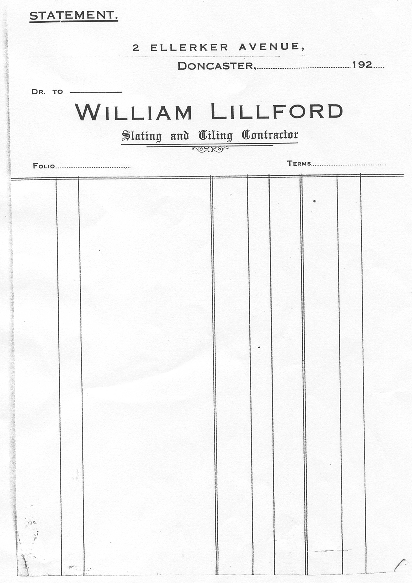 William Lillford was the husband of Fanny Theaker.
William's trade was more in keeping with someone named Theaker! As you can see they used a Doncaster address for the business.
The billhead has 192... pre-printed so it was from the 1920s though for other reasons I believe it was written on in the 1940s or 50s. The fact that the first war is mentioned leads me to believe it was written after the outbreak of the second war.
The information on the paper is from a child of Fanny Theaker.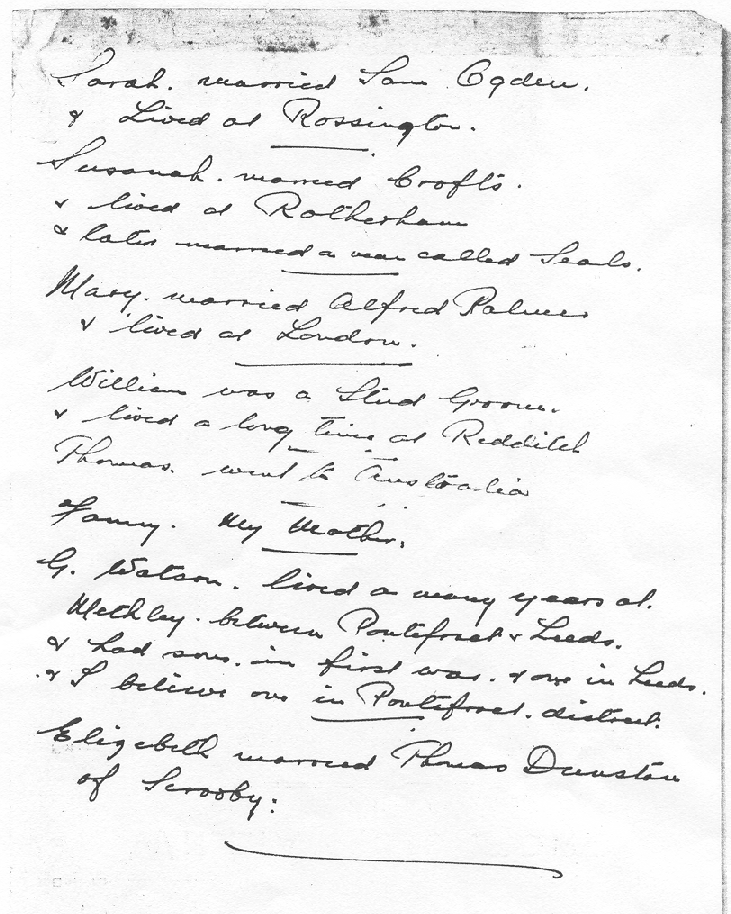 The information itself:
Sarah Theaker married Sam Ogden and lived in Rossington.
Susannah Theaker married Crofts and lived in Rotherham and later married a man called Seales. [Seiles]
Mary Theaker married Alfred Palmer and lived in London.
William Theaker was a stud groom and lived a long time at Redditch.
Thomas Theaker went to Australia.
Fanny Theaker - his/her mother.
George Watson Theaker lived a many years at Methley between Pontefract and Leeds and had sons in first war and one in Leeds and I believe one in Pontefract district.
Elizabeth Theaker married Thomas Dunstan of Scrooby.