Sarah Ogden -> Sarah Theaker -> James Theaker
Sarah Ogden was born 1873 in Rossington, Yorkshire to Samuel Ogden and Sarah Theaker
In 1891 Sarah was at the dwelling of her maternal grandmother. Sarah was a single woman.

Sarah married Alexander Cunningham 31st January 1900.

Sarah appears on the 1901 census, taken on 31st March, along with her husband Alexander Cunningham.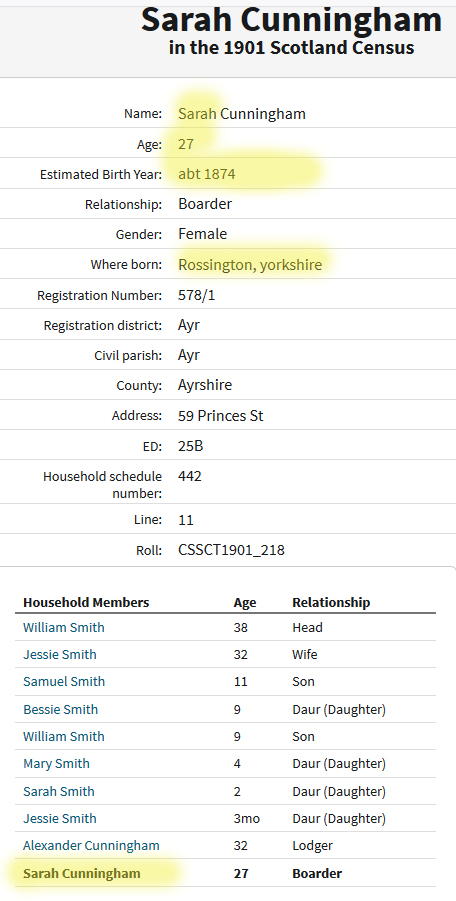 A few short days after the census Sarah gives birth to Janet.

In 1903 Sarah gives birth to Alice

Sarah gave birth to Alexander in 1906

Sadly, Alexander did not survive very long

In 1910 Sarah gave birth to Sarah

Sadly baby Sarah did not survive long either

It's possible that Alexander and Sarah had children after 1911, perhaps the 1921 census will reveal more.
Alice married in 1928. It is probable Janet also wed but there are too many possibles in the searches.

Alexander Cunningham died in 1938

Sarah Ogden died in 1942

Janet died in 1977. Alice died in 1981.

Back