and follow this link to a page on my site that I have dedicated to the Chard branch.
John & Kim Theaker are looking for other Theakers to get in touch. They are looking for their ancestry which originated with William Theaker of Gringley On The Hill, Notts. in 1753 before his son Thomas later settled in Chard, Somerset
mona_timmis@lineone.net
Mona Timmis - Looking for info & family of Harry Theaker, DCM and bar. Also info about Harry's parent's William and Martha Theaker of Hibaldstow, Lincs.
sblyster@cable-lynx.net
Shirley Lyster looking for for information on ISAAC PAGE who married MARY ELIZABETH THEAKER, daughter of John and Hannah, baptised December 17, 1838 in Hinderwell, Yorkshire and married to Isaac on October 14, 1866 in Hinderwell, Yorkshire.
TheakerGT@bigpond.com
The first real live relative that I have found - a fifth cousin no less!
barbaratheqk7@supanet.com
Barbara is part of the Leadenham group of Theakers. Info on Merseyside. Warrington and Salford Theakers.
Kenneth.G.Williams@btinternet.com
Part of the Leadenham group.
DUFUSB@aol.com
Part of the Leadenham group. Pam Burgess's great grandfather was
Herbert Theaker from Woolwich and her grandfather was Herbert Thomas Scholey Theaker of Alford, Lincolnshire and later in Brighton
srt@neo.rr.com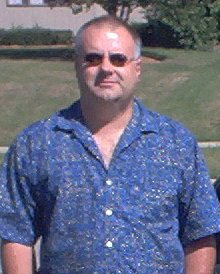 Another Steve - not me! From Akron, Ohio.
wtheaker@yahoo.com
my father! Looking for the same things as me. Now there is a surprise.
sylvia@theaker.info
my beloved wife looking for Horsfall from Denholme, Bradford and Guest from Dudley
steve@theaker.info
me of course! Looking for any Theaker links.
theakerfamily@yahoo.co.uk
me again I am afraid. As above
Back to homepage